Our Providers
Our warm and friendly staff are here to serve our patients and our team of Board Certified providers are unsurpassed in their areas of expertise. They are dedicated to providing all the assistance our patients require for all their healthcare needs.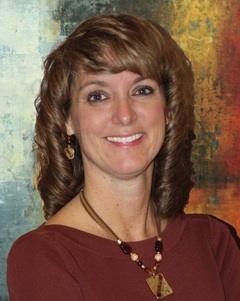 Dr. Cathy Yoder, Medical Director
Since she was a little girl, Dr. Yoder knew she was going to be a doctor. As a child, Dr. Yoder thought she would be a Pediatrician, but during the course of her training realized that she enjoyed helping patients of all ages and the special bond that a Family Medicine doctor has with the whole family.

Dr. Yoder maintains full privileges at St. Francis Hospital and Health Centers. She also maintains "courtesy" privileges at Community Hospital South. As a Board Certified Physician in Family Medicine, Dr. Yoder does enjoy seeing patients of all ages. She strives to develop a personal and caring relationship with each patient and their families.

Dr. Yoder completed her medical training at St. Francis Hospital in 1997 where she served a Chief Resident. After residency, she and her family moved to a rural community in northern Indiana where she started in private practice. While she loved rural medicine and the experience it gave her, she also missed the city. Four years later, in 2001, Dr. Yoder moved back to Indianapolis and started her own practice.
---
---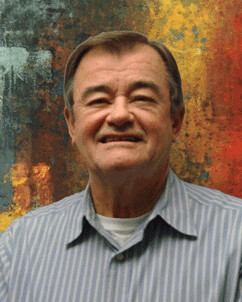 Donald L Rockey, MD
As long as Dr. Rockey can remember, he has always wanted to be a doctor. As child he was fascinated by the miraculous nature of the human body and his mother's health issues inspired him to pursue medicine. Dr. Rockey's lifelong goal and passion is serving God by helping others. He especially enjoys the relationships he has with his patients.

Dr. Rockey is a true south-sider. He has lived his entire life on the south side of Indianapolis and graduated from Franklin Central High School as co-Valedictorian; attended Butler University, graduating Cum Laud with a double major in Zoology and Chemistry. For Medical School, Dr. Rockey chose the Indiana University School of Medicine and completed his Family Medicine Residency at the Indiana University Hospitals. He is a member of the medical staff at St. Francis in Indianapolis and has spent most of his career as a solo practitioner here on the south side. Dr. Rockey is excited to be part of Premier Family Medicine and for his patients to benefit from the support of a caring medical team

Dr. Rockey married his high school sweetheart, Terry. They have 3 adult sons and wonderful daughter-in-laws and 9 beautiful grandchildren. He enjoys playing golf, fishing and spending time with his family.
---
---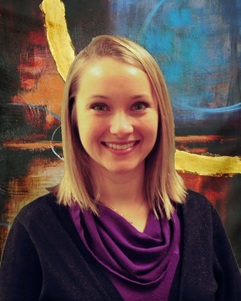 Courtney Sullenberger, PA-C
Courtney grew up in Mooresville, Indiana where she attended Mooresville High School, graduating with honors. She then attended Indiana University, graduating with a major in Biology and minor in Chemistry.

Courtney is very personable and very logical in her approach to life. To gain more medical knowledge before entering Physician Assistant School, she worked as a CNA/EMT. She obtained her Master's of Medical Science and Physician Assistant degree from Saint Louis University in 2013. Physician Assistants are trained as Primary Care Providers. However, to expand her knowledge base and gain valuable exposure to a wide array of ailments and afflictions, she decided to work in Emergency Medicine for a year before joining Dr. Yoder in February 2015. Courtney is thrilled to be practicing in the primary care setting and is getting to know her patients and their families.

She is currently living back in her hometown of Mooresville with her husband, Michael, and their recently adopted a rescue dog named Jerzee. Outside of medicine, Courtney loves to cook, read, and bike, and she recently became an avid gardener.

---
---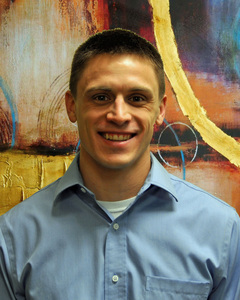 Kyle Kurasz, PA-C
Kyle was born and raised in the Indianapolis area, graduating from Bishop Chatard High School. He earned his undergraduate degree from Purdue University majoring in Neurobiology and Physiology, with minors in both Psychology and Organizational Leadership & Supervision. Kyle discovered his love of medicine during his years at Purdue, but wasn't sure which aspect of medicine he wanted to pursue.

After graduating, Kyle worked at the IU Simon Cancer Center in colorectal cancer research. Through working with patients at the IU Simon Cancer Center, he realized his calling to be a Physician Assistant. Kyle returned to school and earned his Masters of Physician Assistant Studies from IUPUI; graduating in August 2015. He started his career in Emergency Medicine but soon realized he wanted to develop long term relationships with his patients and provide more comprehensive care throughout the different stages of their lives. He joined Dr. Yoder and Premier Family Medicine in December of 2016 and has been enjoying growing his patient base and patient relationships since that time.

He is engaged and will soon be living on the Southside of Indianapolis. Outside of work, Kyle enjoys physical activity and sports as well as spending time with family and friends.


---